Better Martial Arts and Combat Sports
27%
Only 27% of martial artists are female.
70%
70% of martial artists stop training between the ages of 16 and 55.
0
There are 0 national criteria for martial arts coaching qualification. In most cases, a blackbelt alone is enough.
Evidence-based research bringing modern science to traditional arts
We want to create a safer and more inclusive recreational sport for people across a lifetime, by reducing the risk of preventable injuries, increasing female participation and leadership, and developing a culture of innovation and professionalism.
Take Part In Our Research
Better Injury Reporting
Help us assess injury frequencies in martial arts and develop better reporting for recreational coaches. Share your experiences in our anonymous Open University survey (whether you've been injured or not!)
---
About the Researchers
We are a consortium of researchers, martial artists and industry leaders who aim to use scientific research methods to support safer, more inclusive recreational sport for people across a lifetime. Our expertise ranges from health science to sociology, from physiotherapy to athletic wear.
This initiative first started with a conversation between Open University lecturer (and Taekwondo instructor) Wendi Bacon and physiotherapy clinical lead Rowan Wilson. They realised the warm-up practices in martial arts training often did not align with modern physiotherapy knowledge. If they could apply modern knowledge in this traditional field, could they improve martial arts? Thus, Better Martial Arts was born. Since its inception in 2021, the consortium has received numerous grants from the Open University, the Higher Education Innovation Fund, and the Private Physiotherapy Education Foundation.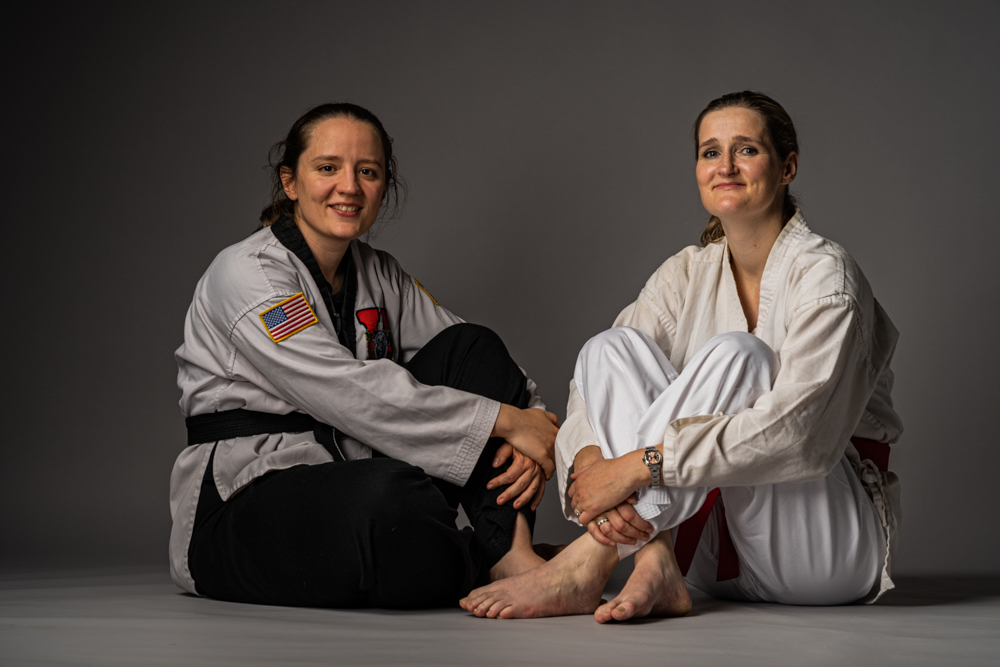 Wendi Bacon, The Open University | Health science researcher & martial arts coach-athlete
Rowan Wilson, PhysioFit Cambridge | Physiotherapist
Nichola Kentzer, The Open University | Coaching education & sports psychologist
Caroline Heaney, The Open University | Psychology of injury
Rosie Lindsay, Anglia Ruskin | Physical activity epidemiology
James Brighton, Canterbury Christ Church University | Inclusivity in sport
Jill Shaw, The Open University | Human-data interaction & data ethics, rugby coach-athlete
Tamsin Davis, Taekwondo4all | Martial arts instruction & uniform development
Vicky Taylor, The Open University | Female metabolism researcher & martial artist
Kath Woodward, The Open University | Boxing & gender sociologist
Joe de-Lappe, The Open University | Gender studies
Jo Horne, The Open University | Psychologist & martial arts coach-athlete
Jennifer Hayward, The University of Cambridge | Communications & martial art coach-athlete
Matt Hughes, Milton Keynes University Hospital | Physiotherapist
Blaine Price, The Open University | Digital Health
Riasat Islam, The Open University | Wearable rehabilitation technology 
Jess Pinchbeck, The Open University | Female Participation & Sport Sociologist